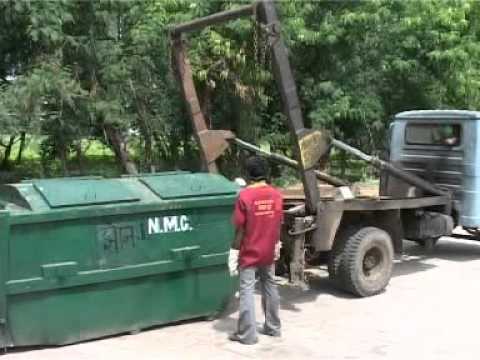 The Nagpur Civic Body NMC is all set to make the city a zero garbage city. NMC now intends to install ten garbage transfer stations having one in each zone. The project has been pending for the last 11 years. The cost of this project is around 40 crores that falls under the smarty city project. The Nagpur Smart and Sustainable City Development Corporation or NSSCDCL on Monday was seen giving for a tendering process that would help in appointing the contractors for developing the garbage transfer stations. They will be given two years to plan, test, develop and commission garbage transfer stations.
The action is a delay for 11 years ago, while the civic body then launched its door to door garbage collection system with the help of the company called Kanak Resources Management Ltd since 2008. To make the city free form the dust bins and garbage collection places, the civic body is supposed to hand over more than 4000 square meters of land at ten different locations to KRML for developing garbage transfer stations. They would not collect the garbage from the household areas and then transport the same to the Bhandewadi dumping yard.
However, the problem with KRML is that they dump the garbage to any location of their choice and at times were even seen putting the garbage in open areas close to roads and residential areas as well. The NMC Commissioner was quick to inform about the initiative stating that the body has no found ten locations in the city to dump the garbage. The civic body would now have a specially designed vehicle to collect the garbage and compress them with the capacity of 16 tonnes or more.