Nagpur Latest News
NMC road construction of Borgaon-Awasthi Chowk route on hold it remain close Nov 29 to March 9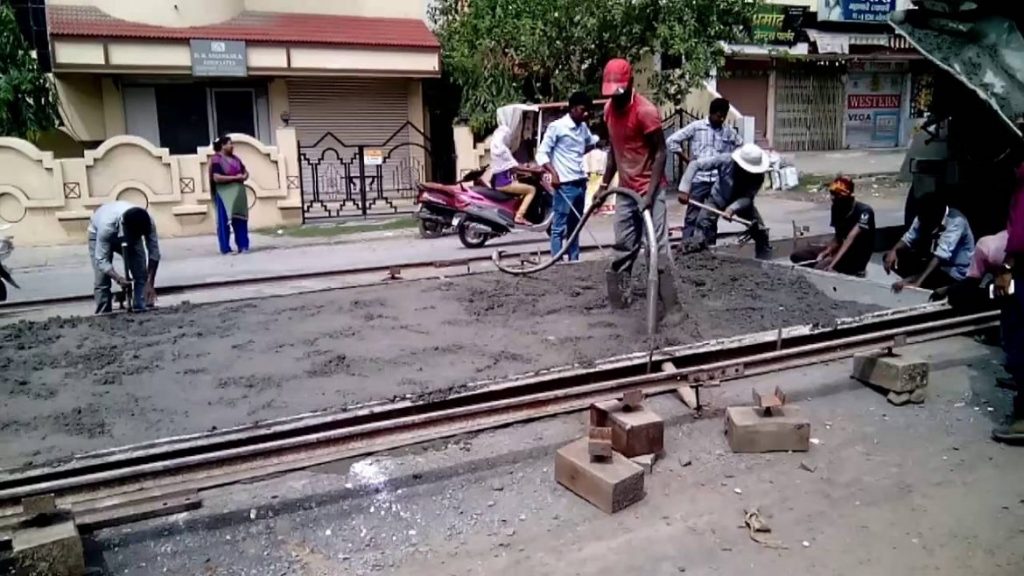 The entire city seems to be in a mess as we see the ongoing projects for roads, highways, flyovers and metros. However, this may be bearable to some extent but the pace in which things are moving has remained the big question for one and all. Most of the roads getting constructed in the city are seen taking loads of time to construct, all thanks to the crunch in resources in terms of money and other stuff. This has therefore caused issues to people in many ways.
One such project of cement road, which seems to have been hit hard in the city is the Borgaon Chowk to Awasthi Nagar and then connecting to the Sadikabad Tea Point route which seems to be stranded for a while. Now the civic body in the city – the NMC is claiming that it would remain closed from Nov 29 to March 9. The notice has been issued by the NMC Commissioner, Mr. Abhijit Bangar. Now, we will see the cement road being constructed by the NMC in the third phase and over the package no. 1 and Road No. 2 that goes between the said locations of Borgaon Chowk to Awasthi Nagar to Sadikabad Tea Point.
The construction work seems to have affected the areas and has caused the traffic to use the left-hand side of the said route, which will be closed from November 29 to March 9. The commissioner Bangar has ordered just to divert the traffic via another route. So, this seems to be bad news for the local people as they have to use the one side road for long. Well, let's see when things would come to the final shape but as of how things are really bad.