Nagpur Latest News
Trending
Nuisance Detection Squad imposed a fine of Rs 1 lakh on 4 marriage lawns for disobeying Covid rules
Nehru Nagar Zone squad booked Subh Ashish Marriage Lawns and imposed on Friday and For disobeying the rules of coronavirus imposed a fine of around Rs 25,000/-
Nagpur: NDS (Nuisance Detection Squad) probed wedding ceremonies at Char Marriage Lawn on Friday and imposed a fine of around Rs 1 lakh on the management.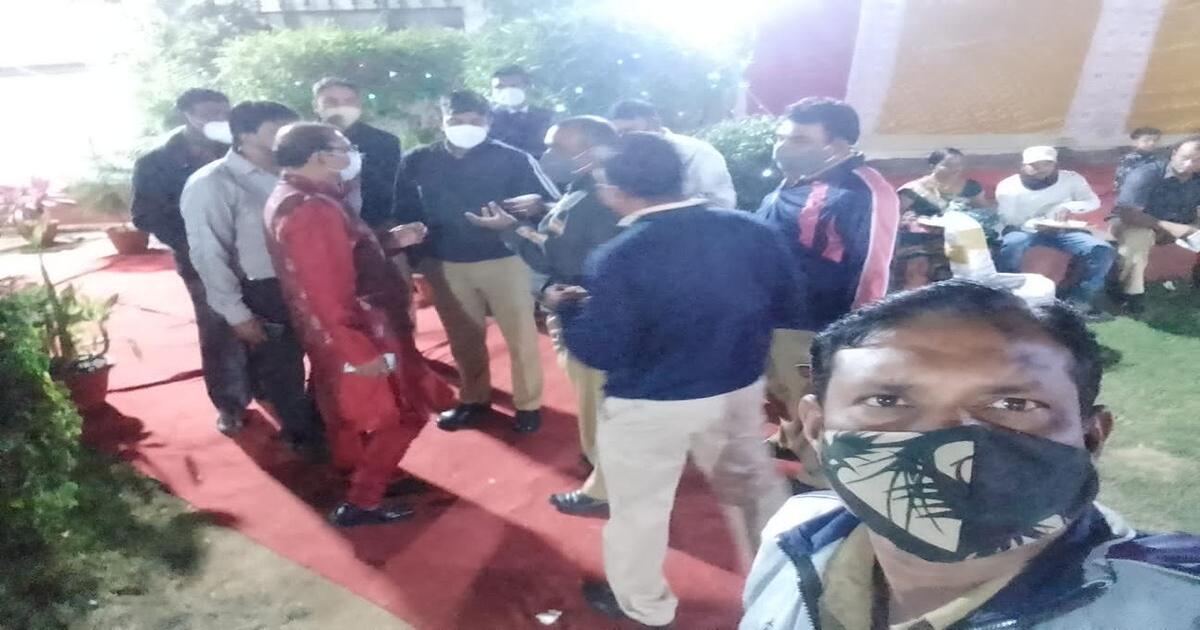 Nehru Nagar Zone squad booked Subh Ashish Marriage Lawns and imposed on Friday and For disobeying the rules of coronavirus imposed a fine of around Rs 25,000/-
The members of the squad raided the lawn and the wedding ceremony has attracted the attention of more than 50 people. Some persons were not wearing masks at all and were following the social distance of six feet between them.
The members of the squad had also visited Laxmi Lawns, Aamrai Lawns, KRC Lawns, Gorewada ring road in Mangalwari Zone, and another similar lawn. And also imposed a fine of around Rs 75,000 on him for violating the rules.
Guests in the marriage ceremony
In the city, 1st four cases of recovery of a fine of Rs 1 lakh from the management of marriage lawns. After city commissioner, Radhakrishnan B issued a ban and instructions on following the rules against covid on Wednesday. He asked the squad members to initiate very strict action against marriage halls, hotels, or lawns. If he fails to follow the rules. He should also issue this order in view of the rapidly increasing cases of Corona and Omicron in the city so that the virus can be prevented from spreading further and citizens can also be protected.
Radhakrishnan had issued a ban on the participation of only 50 guests in the ceremony of marriage. And it was absolutely mandatory for everyone in the gathering to use sanitizers, wear masks, and maintain a safe distance.
Even after issuing the order a day before, Subh Ashish was not following the rules of marriage lawn very seriously at all.
Also Read: 60% mixed waste is dumped in Bhandewadi dumping yard