Entertainment
Paras Chabra committed he forcibly made the tattoo of girlfriend 'Akansha Puri's name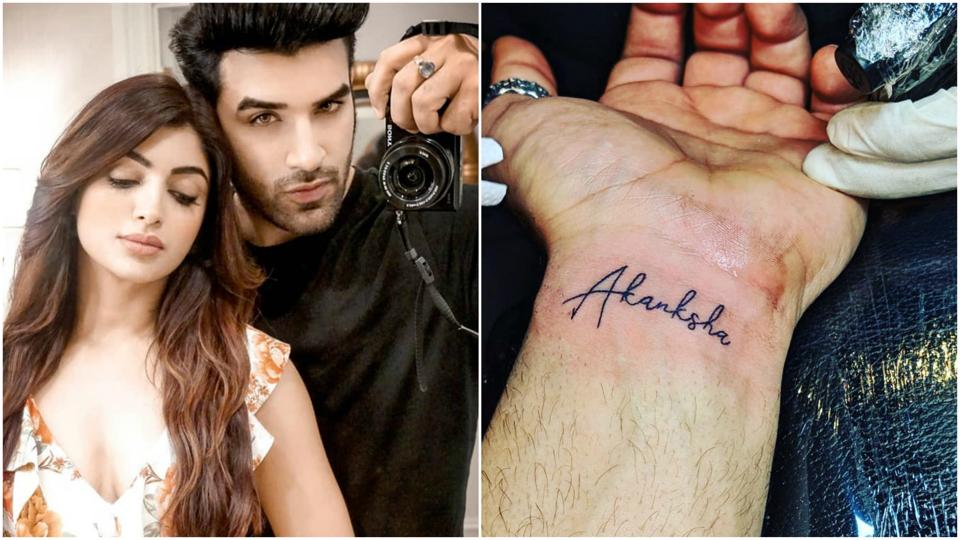 The relationship between Paras Chabra and Akansha Puri has become even more controversial as the show goes in its full swing. Even though, they both  have accepted their relationship with honesty, things tend to keep coming in and out all the time.
Akansha Puri had also comes in Bigg Boss 13 as a guest to support her boyfriend (Paras Chabada).
Salman asked her questions about the relationship of Paras and Mahira and she answered that they discussed it very well and she had no problem with it.
Last night when the new upcoming guest came to the house many other incidents took place, back to back, another interesting event occurred. Arhaan Khan, who was eliminated from this show returned once again as a wild card had a conversation with Paras Chabra about the relationship between Paras and Akansha.
Arhaan also asked him about the tattoo on which Paras said that he doesn't love her.
Arhaan then asked him that if you don't love her then why have you made a tattoo of her name on your wrist.
Over which, Paras answered that he never wanted to make any kind of tattoo of the name of his girlfriend 'Akansha Puri'. However, he said that 'She' (Akansha Puri) forced him to do this for her.
Paras also said that he has made this tattoo in such a form that if he wanted to change this tattoo he can easily do this.
Arhaan didn't give any support to the comment of Paras Chabra. In fact, Arhaan said that Akansha supports him (Paras). To which Paras answered that he is happy that she (Akansha Puri) comes in support of him. On the other hand, even Akansha has a tatto of Paras's name as was mentioned by her during her entry in the show.