Entertainment
Paras Chabra Forgets to Wear his Wig, Caught on Camera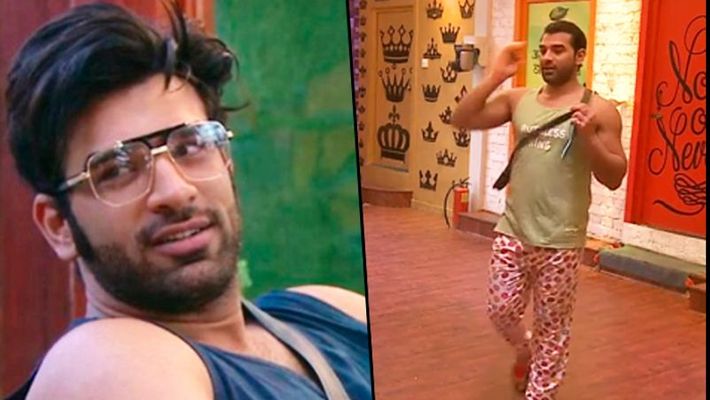 Paras Chabra is one of the most controversial contestants of this season of Bigg Boss. Paras had many fights with Siddharth Shukla but, now they have become good friends in the game. It might be a strategy of Paras Chabra because Siddharth Shukla has a great fan following and if he supports him he can also get an advantage.
The most important thing that made Paras Chabra most controversial is his wig. Paras Chabra always wears a wig to look good. Many other contestants like Asim Riaz have been tolerating him many times. Paras Chabra has however, never talked about his wig because he doesn't want to expose this truth but, he doesn't get success in it.
In the previous episode of Bigg Boss 13, however, Paras forget to wear his wig and he was caught by the camera without his wig. Paras didn't wear his wig and went to the bathroom. Mahira Sharma also saw him without a wig however, the reaction of Mahira Sharma was normal. Mahira Sharma is known to be his best friend and they are also said to be in a relationship. Paras Chabra has even confessed many times that he loves Mahira Sharma to which Mahira has also confessed' was also disappointed with those statements of Paras that he confessed in the house.
The video of Paras Chabra was posted on Instagram and has even gone viral. This video has been liked by thousands of people and they have also commented that Paras looks good without a wig. The video has already gone viral and is even becoming trending over the update on Instagram.