Nagpur Latest News
Trending
Parseni rural school successfully conducted NAS exam with class 3rd students
Students and schools are randomly selected across the country and appear for the exam on the same day and time.
Nagpur: Bringing all the young children back to the campus once again for the NAS (National Achievement Survey) exam held last week was by no means an easy task. In order to check the academic progress of all the children studying in classes III, V, VIII, and X, the examination is conducted by the center and implemented by these states.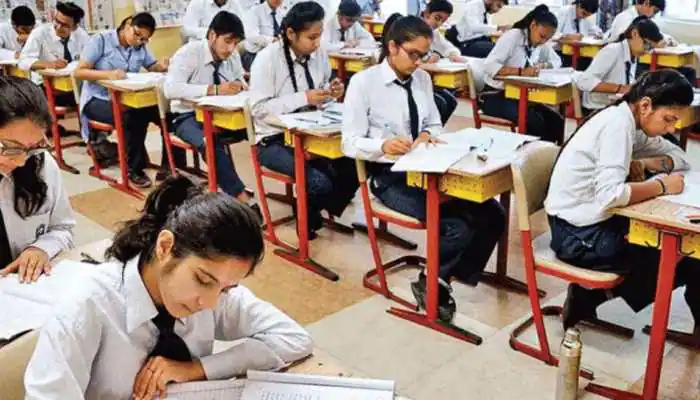 Students and schools are randomly selected across the country and appear for the exam on the same day and time. And in Maharashtra, all the students of class III have not been allowed to conduct physical classes at all till now. Which has proved to be a kind of challenge for the teachers.
Khimesh Kumar Badhiye, a teacher of Dharmaraj School of Parsivani taluka of district Nagpur, has said that he was perfectly able to convince everyone's parents that it was for their benefit only. In rural areas, all parents are interested in sending their own children to school. But till now only classes V-X has been fully allowed.
School Education Minister Varsha Gaikwad has said that this is a nationwide exam, because of this they will have to move forward along with it. However, only a few randomly selected students are being called now and each and every security protocol will be strictly followed.
Most of young children appeared
Around 7,000 students appeared for the examination in district Nagpur.
The regional level supervisors for class III were Sunanda Bhagat, Vaishali Sawarkr, and Madhuri Khode. And while the supervisors under the Block Education Officer Kailash Lokhande were appointed for class VIII and X, Nilesh Mule, Jayashree Kantode, and Jyoti Ambade.
Dharmaraj School where only small children were seen. There was a lot of supervision to ensure that each and every safety protocol was followed. And the officials have highly appreciated the efforts of Vice-Principal Ramesh Sakharkar as well as the Principals of both primary and upper classes Pamita Wasnik and Asha Hatwar respectively.
The rest of the teachers who took this exam tried to get the kids back to school again. Among them were Raju Bhasme, Amit Menghre, Likhita Dhonde, Chitralekha Dhanphole, Bhimrao Shinde-Meshram, Harish Kavate, Kishore Jibhkate, Anil Sarve, Udary Bhasme, Preeti Sengar, Harshkala Choudhary, Aparna Bawankule, and Sharda Samreet.
Also Read: Nagpur will organized BST from November 25-27