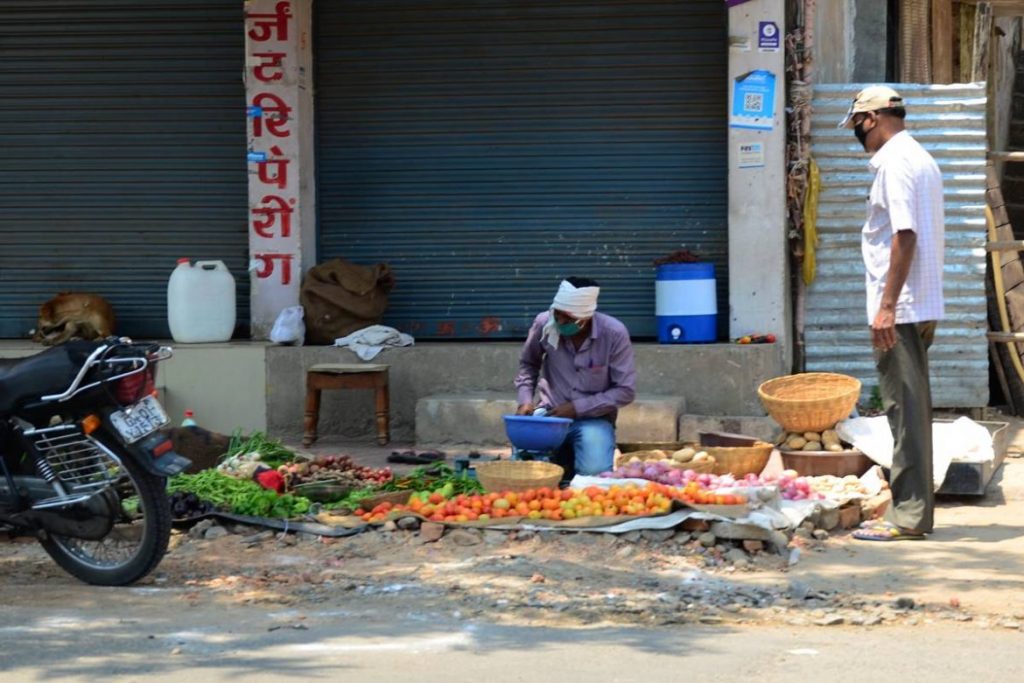 Despite all the means and ways of making the people of Nagpur aware of the menace called COVID 19 lockdown in the city, we see the local residents still taking things lightly. The police force is not seen leaving the stone unturned to keep things driving for the same, but on the other side, there seems the minimal impact of the same. Although they are not seen in the main road and areas but in the local areas, people are seen moving in a flock and now taking things that seriously. 
They are playing and having fun today. Although the call by the PM to light candles seemed to get a good response from the city as well, people took that as an opportunity to come out and burst crackers. They were seen moving in a group without following the social distancing seriously. Despite the lockdown, the people are seen moving outside on the market side, streets and roads and standing in groups for no reason. 
The youngsters are seen moving in their bikes triple seat and having a good time while moving on the roads. The vegetable market seems open both in Kalamna and Cotton Market and thus people are seen taking up the advantage with these vendors who are seen starting and putting the shops on the roads and footpaths. With the presence of the vegetable shops more and more crowds are seen getting on the road. In the meantime, we see people are now demanding the NMC to carry out the test so that they can freely move around.