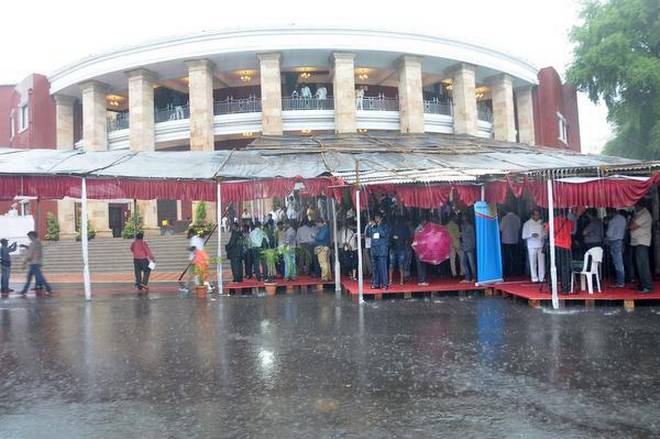 Today morning when the Nagpurites got up, they saw minimal rains around their premises. This has indicated by the Met Department of our city where they have indicated that the city would get rains in the coming two days. As per the recent reports of the Regional Meteorological Centre or the RMC claimed that not only Nagpur but the entire Vidarbha region would remain affected with the rains. Thus the people from places like Nagpur, Wardha, Gondia and Yavatmal would be getting the rains.
The reports also suggested that the city would get thunderstorms along with rains in the city along with these places as named. In the report, the officials of the RMC indicated the reason behind the unseasonal rains that stated that the shower was due to the wind confluence in Northern India. The reports said that the confluence has given rains in the Madhya Pradesh region and now it has moved to Nagpur and other cities in Vidarbha.
The reports also suggested that if this continues, it would shift to other places in Vidharbha and other parts of Maharashtra and Telangana as well. However, the reports suggested that the shower, when compared to the previous year, seemed low in 2019. The reports also suggested that the change in weather would also hamper the temperature in the region which would remain abrupt. It said that the highest temperature in the region was found in Bharamapuri with the temp reaching to 32-degree Celcius while the lowers in Chanradpur at 13.2. Stay tuned to know more on it.