Entertainment
Why did viewers threw out Devo (Devoleena Bhattacharjee)?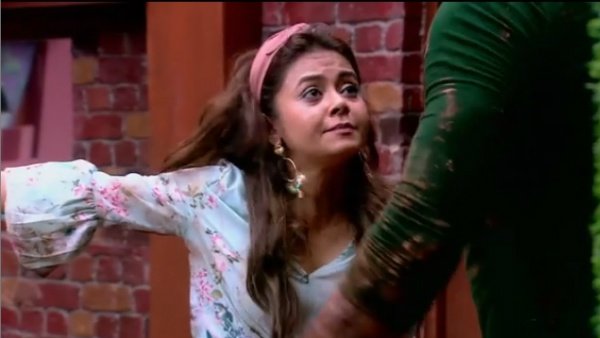 Just before the Pre-finale time coming closer for Bigg Boss 13, all the contestants are trying to show their presence on the screen. Lots of issues and fights are thus, happening in the Bigg Boss house.
As per a previously released promo coming straight from the Bigg Boss house, a crucial fight between Devoleena and Shehnaaz was aired. The promo even showed viewers an ongoing vocal fight between Deevolena and Shehnaaz that turned out into a fierce fight as Devo slapped Shehnaaz.
The fight began with the latest task just before Devo was evicted while performing the twisted version of Ladder Snake. This task giving an opportunity to the nominated contestants to sail towards the safe zone led into a fierce battle among the contestants. The nominated contestants played the role of snakes in this game while, the safe contestants played the helping role of the ladder. Contestants started making their own strategies to win the game and this is why there had been a lot of disagreement in the house as well.
As the contestants performed their respective tasks, Devoleena and Shahanaz started fighting. Some of the contestants supported Devoleena while, the others supported Shehnaaz. Getting worse, they fought continuously and a moment came when Devoleena slapped Shehnaaz.
Bigg Boss fans seem to be very angry with the incident happened inside the house and especially remarked Devoleena's behavior in the house. This was why, viewers also asked Bigg Boss to eliminate Devoleena from the house. Both the contestants were nominated for evictions, leading to which, Devo was finally evicted out of the house.
Here are a few comments posted by the viewers:
A viewer said, ' Deevoleena does very wrong this kind of thing is not acceptable in Bigg boss house'.
While the other wrote, ' Why big boss doing nothing about this case Deevoleena had to go out of this house'.