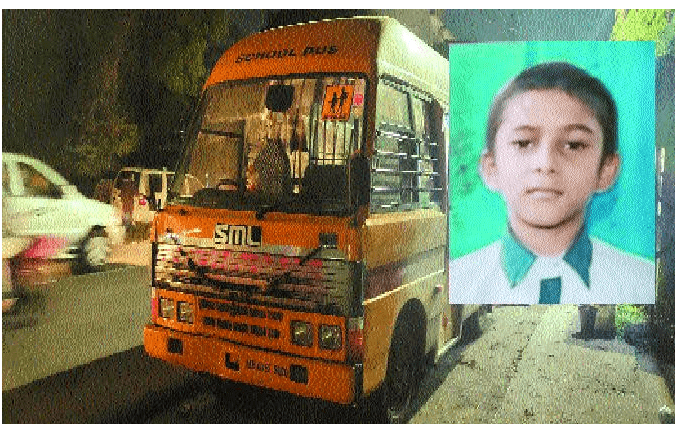 In an unfortunate happening, an eight-year-old boy was killed by a school bus when the driver of the school was traveling in Bajeria close to Santra Market on notice the boy coming close and then laying beneath the bus coming at the front. The young boy who lost his life was identified as Yash Mishra and he is based in Telipura, Bejeria. He was the student of Orange City High School, Mohan Nagar Nagpur of the third standard.
The driver was arrested by the police who is identified as Prafulla Gajanan Mathure 26 who is the resident of the bus. The police has since the buzz of registration number MH 40 BN 3620 and it came out at Santra Market close to Daulat Patel Square with 16 students onboard. Yash was then deboarded at the bus and he went to the front side of the bus to walk towards his home.
The driver, however, assumed that Yash had crossed the road and thus in a hurry started driving the bus in speed when the boy came under the rear bus truck. The passerby alarmed the bus driver who then stopped the bus and took out the boy who was seen with multiple injuries and with a pool of blood. The driver then took the young boy to the hospital but after the doctor did the first aid found the boy breathing the last breath. The Ganesh Police was called and the driver was put under the sections of 279 and 304 A of the IPC with sections 119 and 177 of Motor Vehicle Act and Section 74 and 3 of the same.