Lifestyle
Adani, Siemens and Websol Among Companies Driving India's Transition To Clean Energy
Renewable energy accounted for a majority of India's total power generation capacity added in FY21. Latest reports reveal that out of 12.1GW added, at least 7.7GW or about 64% came from renewable sources. Faced with supply issues and a pandemic-hit economy, the renewable energy sector performed remarkably well, propped up by spectacular performances of companies like Websol, Adani, Siemens and Tata Power.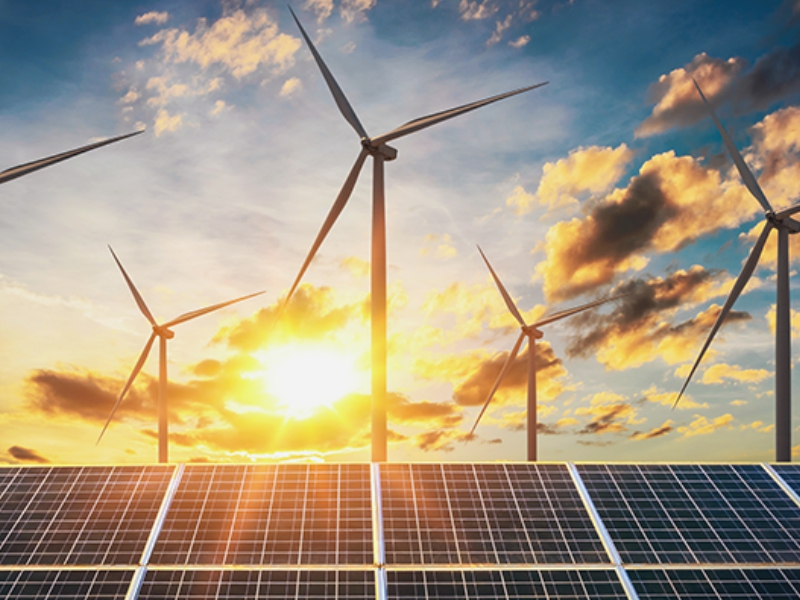 Government polices also played a huge part in the sector's growth as the decision to implement customs duty of 45% and 20% on solar modules and solar cells drove up auction tariffs by 11% in Q4 of FY21. PLI schemes also benefit turbine manufacturers like Siemens who will produce new machines at its Tamil Nadu plant.
Solar power continued to dominate, contributing 5.5GW, compared to 1.1GW by wind power. Although it was undoubtedly a sluggish year for wind projects, a rebound is on the cards for the industry with experts expecting at least 3.2GW to be added in the next fiscal.
Among the companies that produced remarkable results was Adani's renewable energy arm, Adani Green Energy. It recorded a 86% year-on-year (YoY) rise in consolidated net profit, thanks to a pipeline of projects, which saw the renewable energy company add 925 MW to its operational capacity – a noteworthy addition to its target of 25 GW by 2025.
Tata Power also made significant gains – its solar EPC business raked in Rs 51.19 billion and another Rs 40.69 billion from the utility-scale solar EPC segment. The company also installed 175MW of rooftop solar panels worth Rs 6.29 billion.
Besides players like Tata, ReNew Power and Adani, Siemens and Websol were two other entities that recorded stalwart performances, benefitting from government policies. Siemens continued to top the standings in the wind power market and even introduced a new SG 3.4-145 model to replace its old turbines. Meanwhile, Websol Energy Systems posted a net profit of Rs 35.3 million in the last quarter. The solar cells and modules manufacturer took advantage of the PLI scheme to record impressive numbers.
The Indian market for wind turbines, solar modules along with batteries and water electrolysers is expected to grow over $40 billion every year till 2040. Similarly, the workforce for clean energy is also expected to increase by 1 million between 2020 and 2030. India's renewable energy industry can look forward to a radiant future where companies like Adani Siemens and Tata continue to flourish and ease the country's transition to green power.