Entertainment
Bigg Boss 15: Karan Kundrra gets kicked by Tejasswi Prakash when he denies talking to her; calls him 'liar'
Bigg Boss 15: Karan Kundrra gets kicked by Tejasswi Prakash when he denies talking to her; calls him 'liar'
In the previous episode of Bigg Boss 15, we saw Karan Kundrra and Tejasswi Prakash getting into one more contention. With the franticness becoming inside the Bigg Boss 15 house, Tejasswi Prakash and Karan Kundrra's relationship is incurring significant damage. They have been battling continually in recent weeks. Indeed, even in the previous episode, we saw Tejasswi Prakash and Karan Kundrra having a contention. It began with Tejasswi calling Karan Kundrra a 'liar'.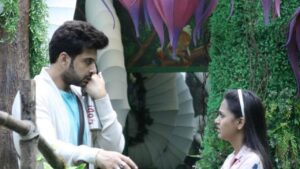 Later Salman Khan pummeled Shamita Shetty, she cried hard in the washroom. Karan Kundrra was in the restroom region was seen comforting her. Tejasswi saw this and became vexed. Karan Kundrra followed her to clarify however consequently, Teja called him a liar.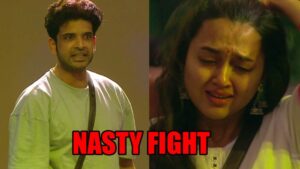 While in the lounge, Tejasswi indeed raised the subject and asked him for what reason did he follow her. She then, at that point, proceeded to say, "Don't do this natak before me" and said, "When you question others, take a gander at the sh** that you do." Karan Kundrra stayed silent and didn't react. He showed up vexed. Afterward, Tejasswi Prakash attempted to converse with Karan, notwithstanding, he declined. He requested to take her cynicism out.
In the evening, Tejasswi again attempted to converse with Karan yet he was in no disposition. He said, "Pakk Gaya hoon primary" and expressed that he is completely depleted with all the dramatization. Tejasswi becomes vexed and goes to her bed. She is in tears. In any case, at some point, she gets up and amusingly kicks Karan Kundrra two times who is resting.
Karan had examined the entire episode with Nishant Bhat and expressed that Tejasswi eliminates all her disappointment in him.