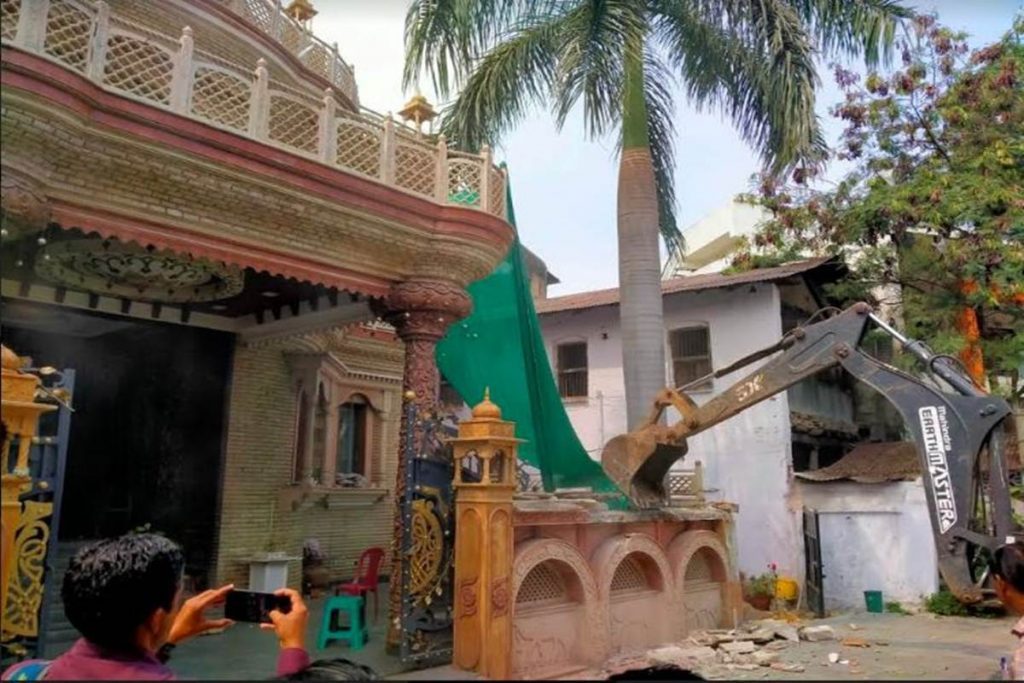 A bad time for the people who have illegally encroached areas in the city as the anti-encroachment drive carried out by the civic body – NMC is leaving no stone unturned to clear these spaces. The classic example was the illegally constructed bungalow of the infamous gangster Santosh Ambedkar of the city who had to lose her house. It turned big news when his illegal home was demolished in the presence of a huge police force in Itwari near the Gandhibagh area.
The police along with the officials of the NMC was present to get rid of the illegal home constructed in the form of a lavish bungalow in the said area. The drive started sharp at 11 am on 25th Feb when they found a notorious gangster Ambekar living in the Awadhut Mandir Road, Hamalpura was seen bringing it down on the road. The demolition was carried out as per the directions of Tukaram Mudhe the NMC chief. As per reports, the goon has constructed his big bungalow connecting three plots. One of his plots seemed to be registered in the name of Neha Santosh Ambedkar, which carried the illegal construction of 60.15 sq m area.
Similarly, the other plot was named after Amarchand Madanlal Mehta, where the unauthorized construction was seen in the area of 721.56 square meters. The third plot belongs to Santosh Ambekar, which carried out the illegal construction of 21.30 square meters. Thus the home was built on 803 square meters of the unauthorized land. This made the Municipal Commissioner Mahesh Morone and the other authorities to raze the building in the presence of police protection.