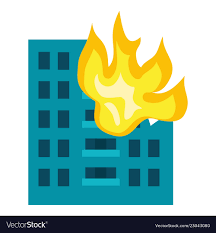 Though it rained during the Diwali eve, however, we still saw a fire in Jafar Nagar based flat that reported on 27th October on the day of Diwali. As the kids and family-based in Jafar Nagar were seen bursting the crackers and firework, an 18-year-old brave girl called Sania Tabassum was seen alerting the police and others about the fire incident taking place in the area. Her prompt action led to the rescue of the family in Jafar Nagar.
As per reports, Tabassum was standing in her balcony when she saw a rocket landing in the flat to her adjoining place on the third floor. This incident has taken place in the wee hours when Tabassum asked her brother to immediately inform her neighours. She also managed to give a call to the Police control room informing about the mishap that further alerted the fire department.
The flat soon caught fire and burning the clothes and the AC duct along with the AC wire circuit and so on. When the neighbor reached the flat, the door was automatically locked but they somehow managed to break the door to douse the fire. It took at least 40 minutes to get control over the fire before the fire and police reached. The fire official informed that the city has witnessed similar 20 incidents that further made things in the right shape. With the fire incident taking place it was seen getting serious. Stay tuned to know more about the city news only with us. Till then you can comment below.