Lifestyle
Harisharan Devgan – Farmer to Founder of Niche Agriculture Limited
Harisharan Devgan, a name that has become synonymous with entrepreneurial success. A dynamic and multidimensional personality, scaling new heights of achievement every passing moment, he still remains grounded to his roots and boasts of being a farmer by heart.
Mr. Devgan's foray into the entrepreneurial arena has merely spanned a period of thirteen years, but his tangent of success has been inspiring to many and he has always had grit, determination, and discipline to support his efforts of hard work. Being from an army background and raised by encouraging parents, he has never wavered from his path of dedicated inputs at all times in his professional and personal life.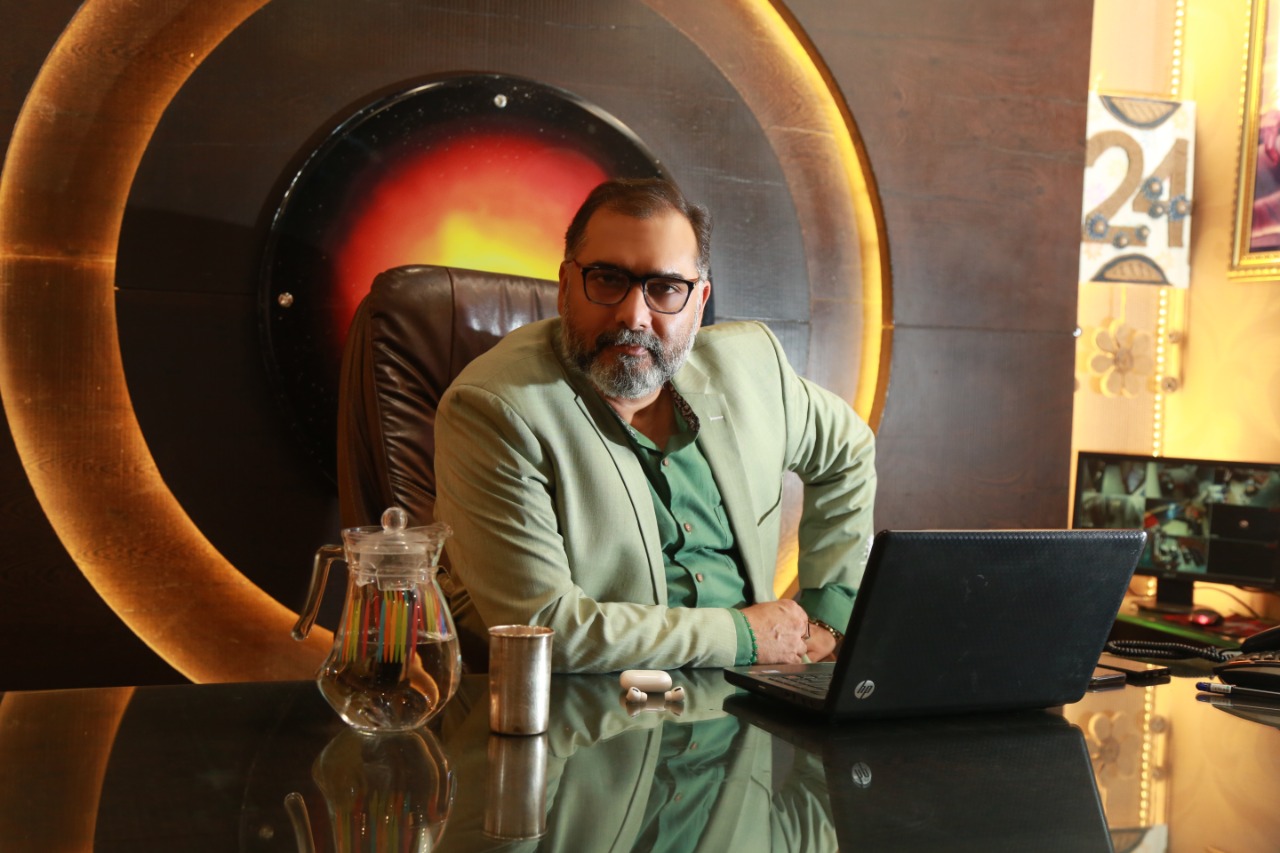 To add more accolades to his already full bounty of accomplishments, Mr. Karan Devgan strives and believes in the motto "never stopping" and "always achieving". His entrepreneurial acumen has been awe-inspiring and proves that nothing is impossible with a relentless desire to achieve one's goals with unbreakable discipline, never-ending self-development, unmatched work ethics, and believing in the adage that "if you're not willing to work for it, do not dare complain about it." The year 2007, witnessed Mr. Karan Devgan begin his journey of being one of the most efficacious farmers in India by laying the foundation of Niche Agriculture Pvt. Limited. He focussed on pomegranate farming, a due mention for his use of sustainable practices and organic farming methods for his high-quality produce.
Currently, over 50 varieties of fruits are produced at Niche Agriculture, in popular demand not only in India but globally. This emphasis on quality and global reach by Mr. Karan has made Niche Agriculture a thriving global exporter of agricultural produce.
His wandering and ever-searching heart and restless mind have enabled Karan Devgan to spread his wings in the field of horse racing and have some horse racing. This is his love for sports that led to the formation of Niche Racing which is now home to and horses for Polo. Niche Racing is a very keen pursuer of horse racing with horses at all the major racing jurisdictions of the Country. It would be rather logical if he owns racehorses abroad. Karan Devgan has owned the Haryana Warriors in the Super Boxing League in 2017 which shows that he loves Sports as such, no matter what is the form of the Sport.
A man at the helm of affairs and focusing on personal development, Mr. Karan believes in the growth of his team members too. His inclusive nature is not limited to his associates, he extends his support for farmers in the troubled phases of agriculture. Niche agriculture is a group of more than 3000 farmer families, livestock count being as high as 3700 cows, goats, and other dairy animals. Currently, Niche Agriculture is taking care of around 2,000 cows, left abandoned by their actual owners. Mr. Karan is a true farmer who cares for everyone under his shed.
One of the most decorated farmers in India, Karan Devgan embarked upon his sojourn with mother nature when in 2007 he founded the Niche Agriculture Limited. Niche Agriculture cares for everyone under its shed. Niche Agriculture has more than 3,000 farmer families working under its umbrella. His focus on cinema has seen Mr.Karan Devgan found "Niche Film Farms" in the year 2016. Production of quality entertainment, employment, and encouragement to cine artists has been a characteristic of this venture. Niche Film provides quality entertainment from Bollywood, Hollywood, and regional cinemas. His positive personality and building of relations based on trust and mutual growth and benefits has seen him emerge as a charismatic personality with a humble outlook.
The multifaceted leadership that Mr. Karan Devgan provides to these various ventures is nothing short of a source of motivation and he has emerged as an inspirational figure for many to emulate. The multiple stories of achievement in the varied entrepreneurial ventures only spell out the foresight and commendable leadership that he provides to forge the Niche family onto the path of progress. Despite these accomplishments, he calls himself a proud farmer. To him, "it is only the farmer who faithfully plants seeds in the Spring, who reaps a harvest in the Autumn". The story of Mr. Karan Devgun is the "story of a farmer who thought of Ferrari", always aiming to be a roaring success in every task undertaken.