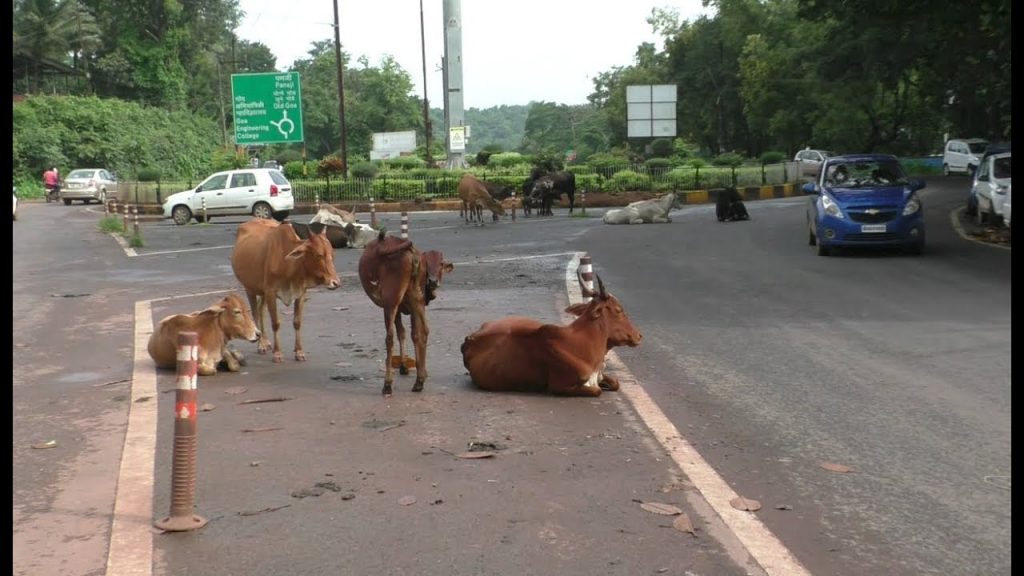 The increasing stray animals in city are proving out to be an additional trouble for the people in Nagpur. They are causing too many accidents in city as they roam around over the highway as they come in contact with the speeding motorists and cars moving on the roads. These animals continue to stand or come out of blue to obstruct the traffic that end up to some major accidents on the roads and the highway within the limits of the city.
The NMC officials on Tuesday seemed to have embarked with a campaign to keep away the stray animals to the Swalambi Nagar rescue spaces. The animals were locked and later were seen relasing the same. The civic body was seen the number of stray dons that were seen picking up the streets and making it a bigger problem with the passing day. The NMC officals however were seen ignoring all such issues that have been creating problems to the citizens.
In most of the areas of the city, the stray dogs are seen coming under the four wheeler thus losing their lives. The biggest danger are seen in the form of cows that pose more danger than any other animal with their big size. The current bad conditions of roads in the city and ongoing constructions of the roads and highways add more difficulty in our lives. However, to regulate the increasing accidents due to stray animals, the NMC is coming out with these campaigns. Well, you stay tuned to know more about it and others only with us.