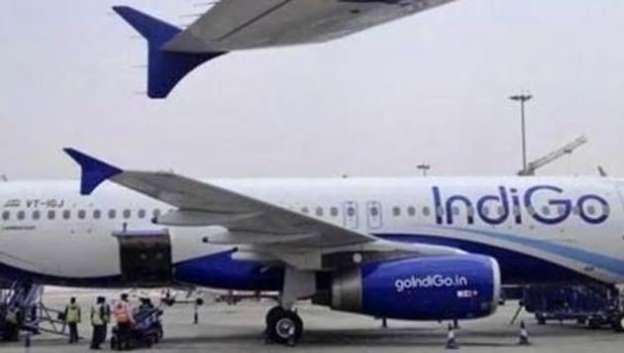 Technical faults aren't uncommon these days for most of the aeroplanes. The Mumbai-Nagpur flight of Indigo Airlines was made to land urgently suspecting some technical faults. The flight that took off from Mumbai was landed back at Santa Cruse Airport on Thursday.
The plane was expected to take off at around 11 o'clock in the morning from Mumbai. The flight then got delayed till 12:30 pm in the afternoon. Finally, it took off at around 1:30 pm. The flight flew for around 45 minutes but then the passengers were informed about the emergency landing to be made suspecting some technical fault. The passengers, who had been in the air for quite a long time expected to land at Nagpur but were taken aback after the landing. The plane was made to turnaround for landing it back to Mumbai.
The passengers were surprised to land back at Mumbai Airport. They could also sense some burning smell all-around. Some the passengers came to know about the fire when smoke started to come up. The plane was landed amidst constant turbulence on a low altitude at Santa Cruse Airport of Mumbai. The passengers were also instructed to remain sitting at their positions even after the landing. Some people were talking about using the Emergency Exit thereafter. When the plane came close to the airport, ladders were brought and one could clearly sight the fire brigade at the airport. The passengers and the plane narrowly escaped a major fire accident.