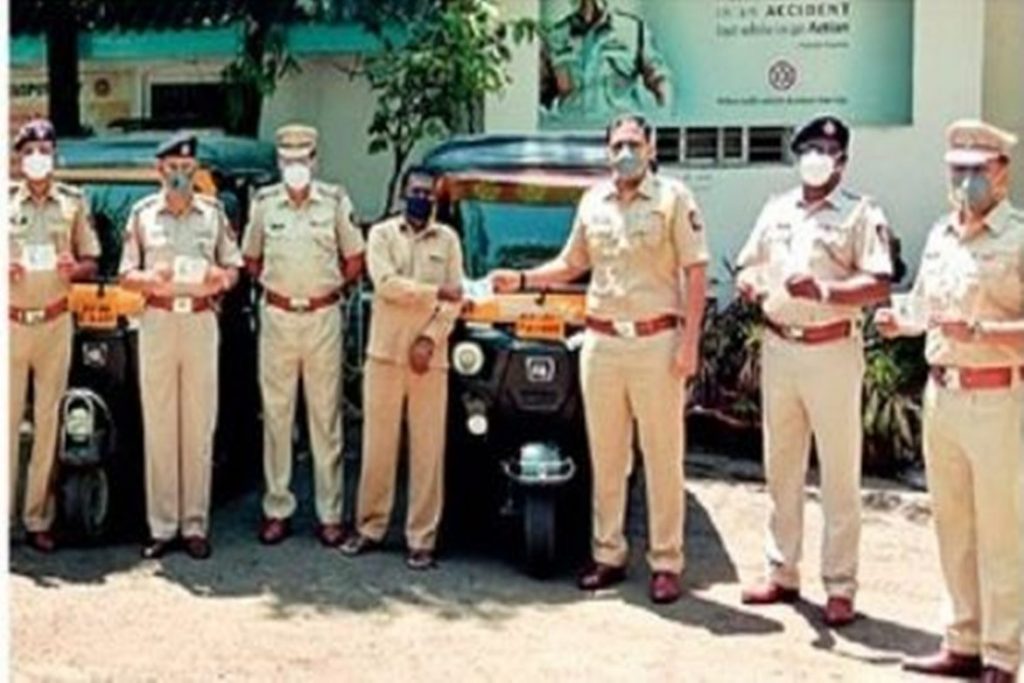 The current lockdown seems to have created many problems. All thanks to the COVID 19 virus spreading like anything in the country, the authorities are leaving no stone unturned to keep things in the right order. The outbreak of the pandemic wrecked all havoc in the city in many ways. One of the ways in which it has hampered is commuting seeking public and private transport. With the relaxation in unlock 1.0, the use of auto rickshaw was seen in the city. 
Many people were seen taking up the auto rickshaws for commuting and checking the situation as well. In order to add more safety elements to the commuters, we now have seen the traffic department embark upon an innovative idea to ensure the safety norms remain the same. They have come out with the QR based stickers sticking the same on them for proper tracking of the same. As per reports, there are around 20k auto rickshaws and cabs in the city. 
As per the Nagpur Live reports, once the commuters were seen boarding the cab or rick, they have the option of scanning the QR code using their smartphones so that they have the required details of the driver handy in their phones. They can further send the same via whatsapp to their family members for safety reasons. This is an effective step taken by the Nagpur Police only to allow the women commuters to take safe drives within the city in any cab or auto rickshaws. Stay tuned to know more about it and others only with us.