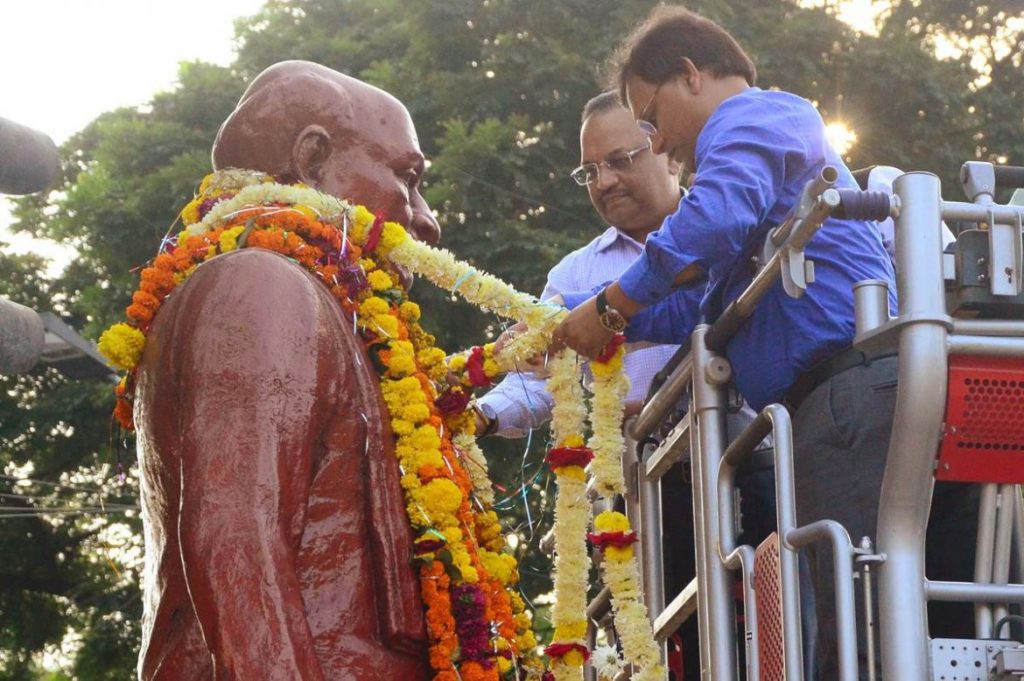 As the birth anniversary of the Iron Man of India – Sardar Vallabhbhai Patel comes, we see different activities are conducted to pay a tribute to the great leader or our country. The day is often celebrated as the National Unity Day and the city bodies like the Nagpur Municipal Corporation were first to leverage this opportunity celebrating this big day in a style.
The NMC in association with the Nagpur City Police has organized a Motorcycle Rally in the city starting from the Sardar Vallabhbhai Patel Square which is located near the Baidhnath Chowk on the Great Nag Road in the city. Earlier, we saw Dr. Bhushan Kumar Upadhyay the City Police Commissioner and Dr. Sanjeev Kumar Departmental Commissioner were present on the occasion to greet the effigy of the great leader.
Later the motorcycle was flagged off by the said dignitaries. The people in the rally present were as per the proper norms. They were having helmets and they carried placards showcasing various social messages of unity and integrity in India. The rally after moving at the different nooks and corners of the city culminated at a common point near the said location. You can catch the photos below and let us know what do you feel about the event. And Stay tuned to know more about it and others only with us.