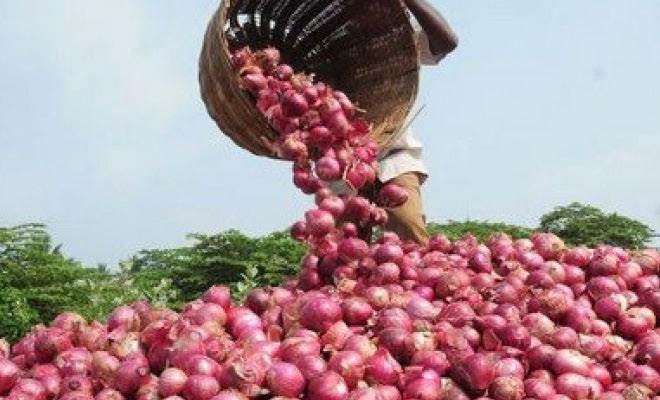 The onion prices seem to have soared a lot these days. As per the recent reports, the prices have touched Rs. 120 per KG in the local vegetable markets. The wholesale rate seems to have gone to 70 to 90 per KG for a couple of days before. Traders at the agriculture marketing yard based at Kalama claimed that last week, they have been selling the onion at the rate of 60 to 70 kgs and the crunch of the same has soared the prices of the same in the market with the cost going up to 100 Rs. Per KG.
They informed that the prices in the produce market has reached at the cost of 90 Rs per KG in the farm produce market. Some of the key superior grades that were sold at the cost of 100 Per KG in the local market at the retail store. However, the traders in the local market were expecting the reduction in the cost in the coming days but it has gone just the other way round despite the low quality of onion reaching the market.
The local traders informed that the cost they are getting the cost is of 80 to 90 Rs to them, which they get from the markets of Karnataka, AP and Aurangabad, and other places. Within the state we also get the onions from the market of Dhule district of the state, however, a much of the stock is not lasting till the journey reaching the same. Stay tuned to know more about the Nagpur news and others only with us. Till then you can comment below.