Nagpur Latest News
Trending
Shiv Sena closed the road to shut down polluting coal depots
District Chandrapur has the dubious distinction of being one of the most polluted places in the state.
Chandrapur: The district unit of Shiv Sena on Friday closed the road on Chandrapur-Ghugus road under pressure to shut down the highly polluting and illegal coal depots on Friday. MPCB officials have also assured closure of all depots within a month after the agitation.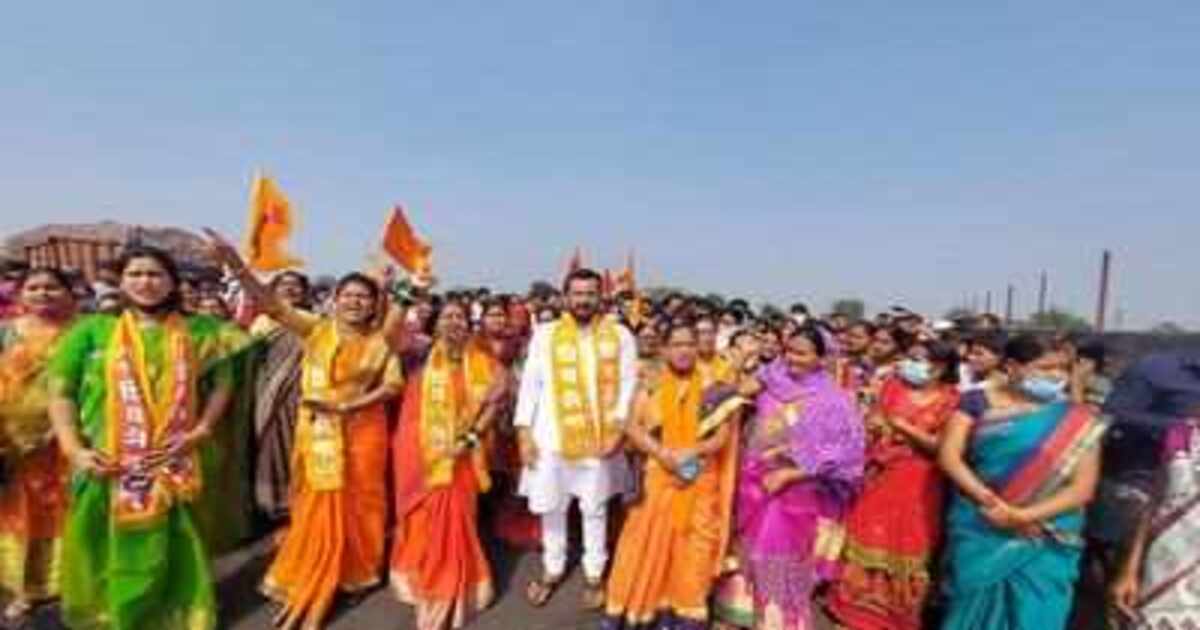 District Chandrapur has the dubious distinction of being one of the most polluted places in the state. Where industrial pollution poses a threat to the health of residents. At the same time, the pollution caused by the coal depot on the very side of the Chandrapur-Ghugas road is destroying the crops of the farmers of the area to a great extent, Shiv Sena's district chief Sandeep Girhe claimed.
Sandeep has also alleged that there are more than 26 coal depots in a radius of about 10 km from Padoli to Nagla on the road of Ghugus. The black dust rising from the depot spreads to the surrounding fields and destroys the crops completely. It also has an adverse effect on the school and rural students around the coal depot.
These depots have been running illegally in the suburbs of the city of Chandrapur for some years now. Along with this, earlier depots were located only in Lakmapur and Padoli settlements on the outskirts of the city, But even after the action taken by the district administration, all of them have shifted their operations to the fields along the Ghugus road.
Busy Road Remained Disrupted
All these are also running illegally without the consent of the Maharashtra Pollution Control Board without coal depots. The depot owners have paid no heed at all to the warning notices sent by the Board over the years.
Sandeep alleged that in compliance with the orders of the Pune Bench of the National Green Tribunal issued in 2014, the coal suppliers who have purchased coal from Western Coalfields Limited mines have given a written undertaking to the coal company not to unload their coal at any coal depot. And yet, the coal received from Western Coalfields Limited mines is freely unloaded at these depots.
Even after this agitation, traffic on the busy road remained disrupted for almost an hour. Maharashtra Pollution Control Board ​​Regional Officer Ashok Kare has also visited the spot and has also taken a memorandum from the protesters. He has also assured to close all these illegal coal depots completely within a month. Hundreds of army and village activists have participated in the movement.
Also Read: Nuisance Detection Squad imposed a fine of Rs 1 lakh on 4 marriage lawns for disobeying Covid rules