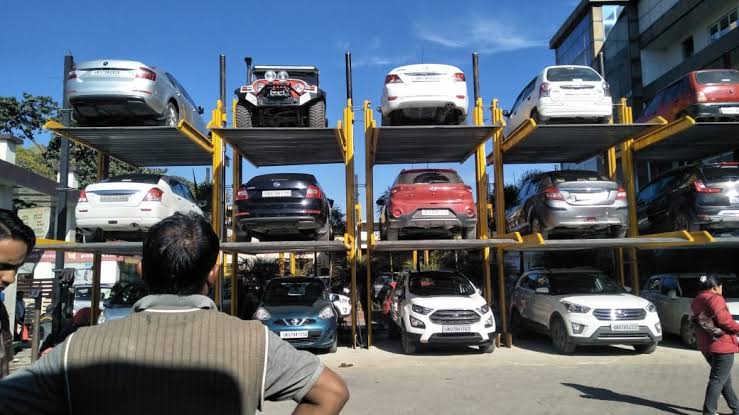 The VNIT has come out with a solution to defy the parking woes at the West High Court road with vertical parking starting from the Shankar Nagar Garden to the Law College Square. VNIT has found out spaces to create the vertical space over the Nag River over the tributary close to the Shankar Nagar Square along with Times Square respectively for developing the said parking space on the WHC road stretch.
The norms did not allow the NMC for covering the river or any vertical parking that can be developed without covering the nullah or river moving underneath and the parallel cement slabs can be developed. The study carried out by the civic body called NMC also have found things feasible for the proposed solutions in the city. The parking would be mandatory considering the metro which will come soon in Shankar Nagar Square.
Parking has been a big issue there in the area and people have been facing a lot of issues particularly in the areas of Shankar Nagar and other areas. Thus with the joint study carried out by VNIT and the civic body called NMC have better feasibility for the four-wheeler parking in the said area. The local media and activists have often tried to draw the attention of the local authorities but nothing seems to have become that mandatory. Stay tuned to know more about it and others only with us. If you have anything to share, you comment below and let us know more on it.