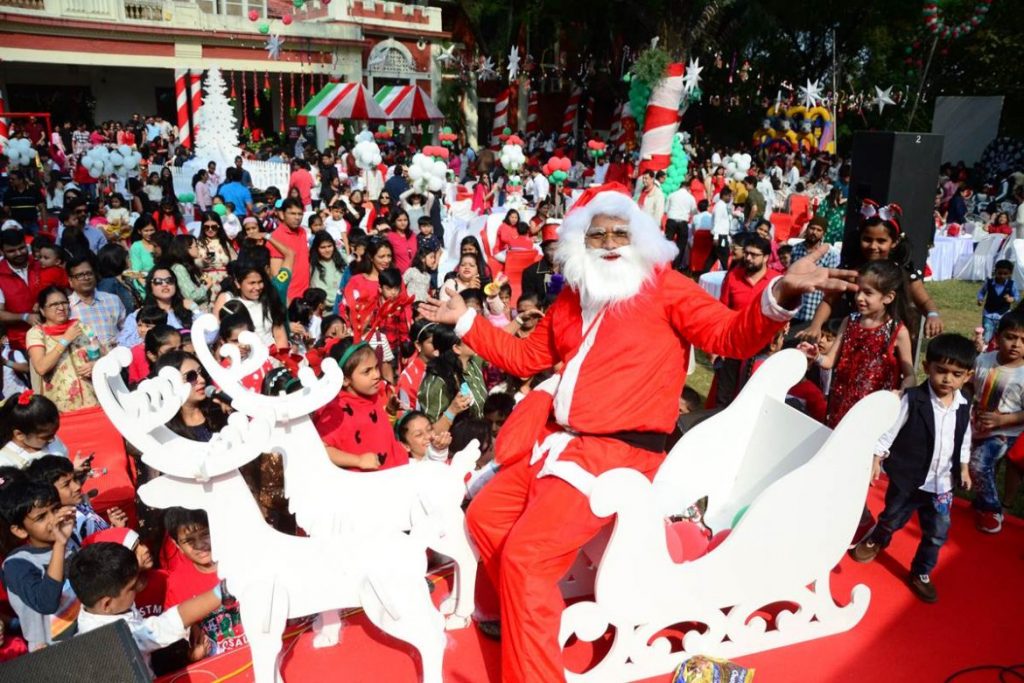 Come 25th December and we have a great gala time in the city as people celebrate the big festival of Christmas. The city seemed to be painted in red as the Christmas celebration came out in the air. The festival commemorates the birth of Jesus Christ and thus like any other place in the world or country, Nagpur also joined the celebration with great fervor and spirit. The celebration was organised by the Gondwana Club and it called people all across the city.
This was one of the best celebration making not just the mood of the people of this country but taking it to the next level as well. The kids came in red with loads of preparation having Santa hats along with their reindeer horns along with the gifts from the Santa Claus seemed to have enjoyed the most. The entire function had the best of the dance show where the kids and adults danced with great passion and vigor on the jingle bell tunes.
The children enjoyed the show getting the gifts were overjoyed with their family and friends. The live music added the magic to play the best of the time for kids, nail art and balloon shooting, food and selfie booth that people enjoyed. The Gondwana Club witnessed a collection of 1000 people at the venue amidst the celebration. Talking about the other celebration, Santa was seen moving on the streets of Nagpur and gifting the poor and other kids with goodies and cool gifts. Stay tuned to know more about it and others only with us.