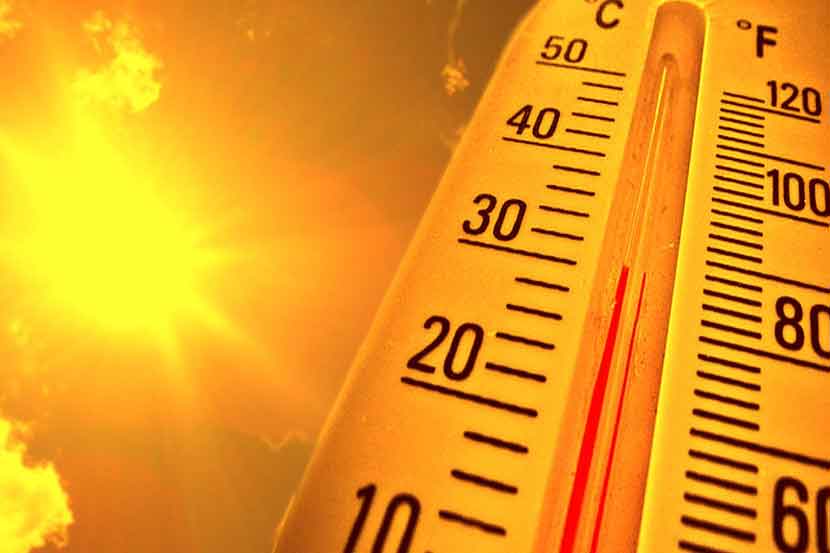 After the chilly winters that seemed to be returning even since the last few days, Nagpur is now getting ready to face the heat. Similar to the bone chilling winters, even the summers seem to be getting harsher, this year for the Nagpurians.
Just with the start of March month, the mercury has risen up slightly in Nagpur. This gives quite a hint that the city may have a harsher summer, this year. It is hard time for people out there just with the onset of summer however, the harsher days are yet to come. As the temperature is soaring, it means that situation may come in core as the maximum temperature is usually recorded in the rest of the month. Here the situation is as such that it's not even the middle of the month and by initial days only the temperature has gone above. It is already 5 degree Celsius above the normal temperature.
Residents of Nagpur city have started coming out with umbrellas and protective gear due to such rising temperatures. Many people have started switching on their ACs and ceiling fans at full speed to get relief from heat and to repel swarms of mosquitoes. People who don't have ACs may install water cooler sooner or later.
However, citizens of the Vidarbha region are habitual to hot and humid climates. Many residents visit markets to buy water pots to store cool water and quench thirst in hot days. Thus, people will have to prepare well for upcoming summers.