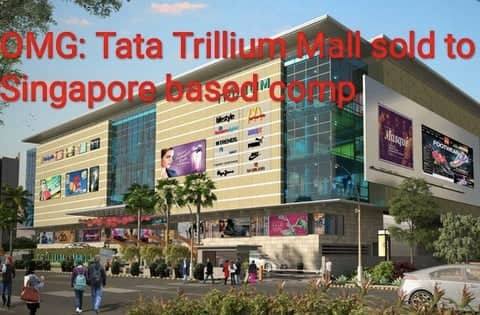 A big news there for the Nagpur residents as the Tata owned mall Trilium is all set to be procured by a Singapore based company called Virtuous Retail South Asia (VRSA). The deal has been cracked between the two companies at a whopping cost of 700 Crores claimed the reports. This is not the first time when the Singapore based company, which happens to be the retail arm of a private equity firm known as Xander has procured such a commercial space. Earlier they have got a shopping mall at Amritsar as well.
Now, talking about the Trilium Mall in Nagpur, it was sold off at a cost of 7 lakh sq ft area, whereas the one at Amritsar has a leasable area of 10 lakh sq ft. This is not all, the company has also acquired a 20 acre land in Mumbai and now owns more than 13 million sq ft all across the country in four metropolitan cities of NCR Delhi, Chennai, Mumbai, and Bengaluru along with the regional gateway cities like Nagpur, Surat, Chandigarh, and Amritsar.
The acquisition is much to talk about the company's rapid pan-India expansion strategy, which has been smooth in the country claims the top officials of VRSA. After all the company has acquired high-value retail properties in top cities of the country. As per reports, they would be investing additional capital and resources in Trilium shopping malls for its in repositioning and rebranding as community-centric claims Rohit George, the Executive Managing Director, VRSA. One can therefore expect more facilities as compared to the previously done by the Tata Group claims the company insider. Well, let's see how things would go.