Nagpur Latest News
Excessive rains cause trouble in Nagpur nmc orders to clear encroachment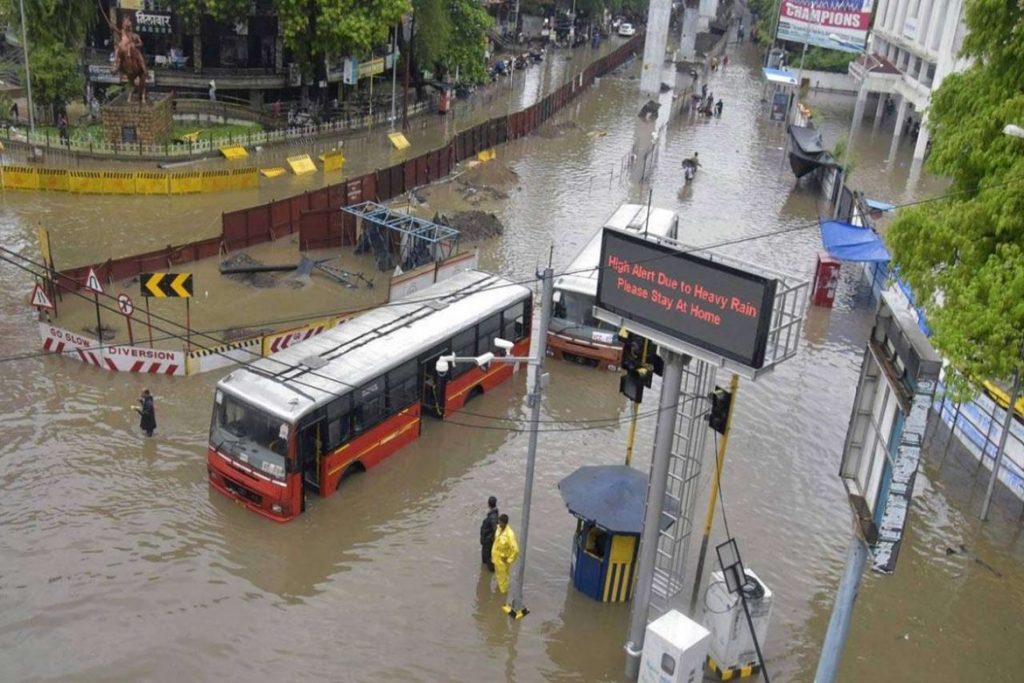 The city seems to have got good rain in the recent past. This has led issues in some areas creating flood like conditions. All thanks to the ambazari lake overflow things have gone bad to worse. As per the reports of the live Nagpur   the areas close to nullah have been facing bad times. Considering the grim situation the city civic body chief Mr tukaram mundhe has ordered to clear the encroachment as these have added issues.
As per reports, all the unchecked construction and  encroachments over the nullahs seemed to have been the issue that created the flood like situation in the said areas. As per Mr Tukaram Mundhe, NMC has carried out a study, which talks about the encorachingment issue, the reason over the nullah area and the gutter lines adding to the bigger concerns for the flood in the city. Thus he came out heavily on this issue. 
The NMC feels flooding in the residential areas to be a serious concern in Nagpur city. Also, the civic body has got loads of complaints about the same. Hence based on these complaints, the NMC commissioner has now formed a committee, which is headed by Additional Commissioner Ram Joshi. He is a qualified man who will be assisted by Shweta Banerjee the Superintendent of Water Supply Department. As per reports, encroachment over the gutter lines are now to be cleared. The NMC workers face tough time dealing with the choke in the gutter lines as these are encroached. The reports suggest that there are 227 areas with nullah. Out of these 117 have encroachment, which are to be cleared soon.