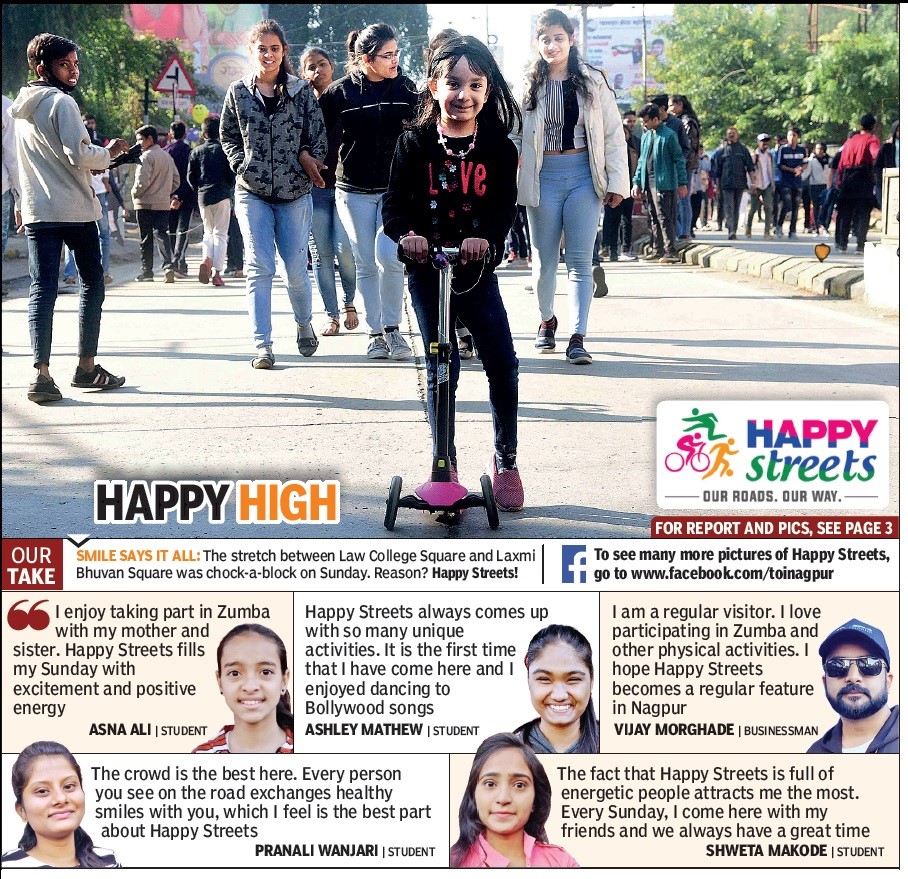 #Courtesy – TOI
It was yet another bright sunny winter morning on 12th Jan 2020 when the citizens of Nagpur had collected at the Happy Streets of the city created in between the law square to Shankar Nagar Square. People from our city had participated in the show and had a great gala time. Despite the morning seemed chilling, people in big numbers turned up with friends and family and had a great time as well.
The fact of the matter is even our local politicians representing our region in the state too joined the show at the Happy Streets including Mr. Nitin Raut the guardian minister of Nagpur along with other dignitaries who also joined the people of Nagpur enjoying and having a good time. They took time to click selfies with the Minister and even had a chit chat with him about the city's progress. There were various street games to enjoy for people of different age groups.
Some of the glimpses of the same include the photoshoots, the twister games, cycle stands, karaoke and many more things for the fun activities. Even for the fitness freak people, we had activities like power yoga, Zumba and other things that kept them glued at the happy streets in Nagpur. This has been the initiative of Times of India group along with Maharashtra Times that gives people equal opportunity to have a good time for the kids and people other age groups. Stay tuned to know more about it and others only with us.