Nagpur: Since the very beginning of the year 2020, coronavirus has enveloped the world with its fear and consequences. Various measures and guidelines have been issued by not just one but every state. Wearing of masks, use of sanitizer, social distancing, avoiding unnecessary traveling and getting oneself tested even if minor symptoms show up are some of the key points issued for the health and safety of the citizens.
It is our prime responsibility to take proper preventive measures and help cut the transmission of this deadly virus. Various citizens of the state are seen without masks while driving. This has landed them in trouble as they are charged with a fine of rupees one thousand.
Those violating the mask rule in the state are given 'Chaalans' by the on-duty Police even if the driver is alone in the car. This step is facing criticism by the citizens of the city and they are taking to their social media accounts to oppose the same. Nagpurians are tagging Anil Deshmukh, Maharashtra's Home Minister along with the twitter handles of Nagpur Police.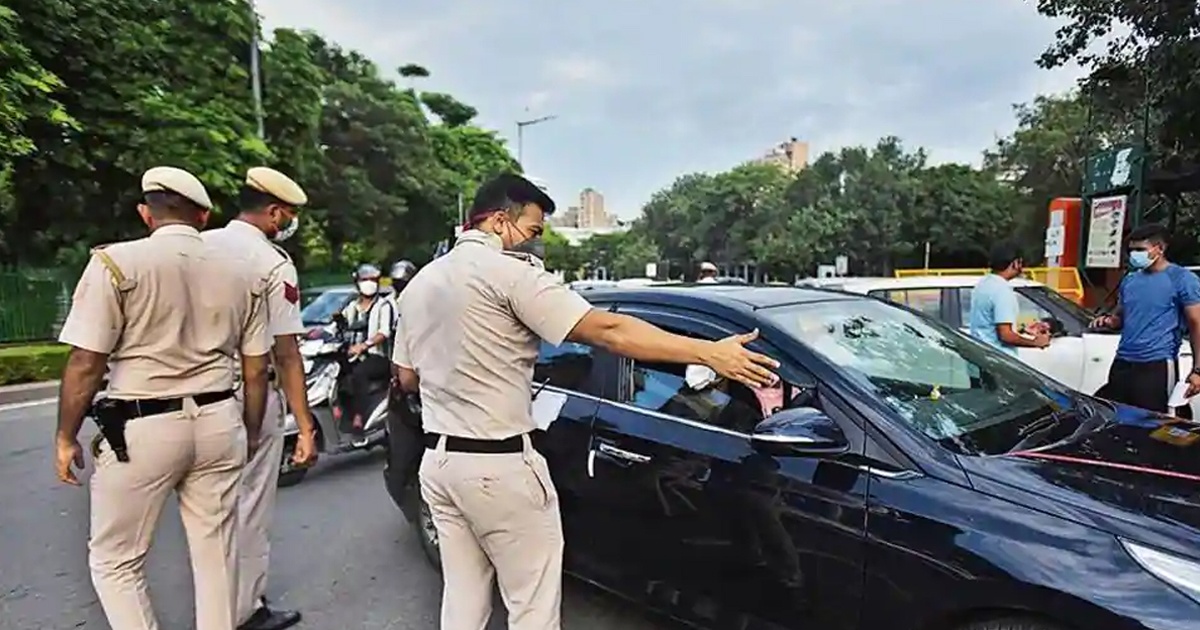 Clarifying their actions, the Nagpur Police claim that they are only following the Covid-19 guidelines issued by the state government according to which not wearing a mask while driving one's personal car attracts a fine of Rs 1,000.
The Deputy Commissioner of Police (Traffic), Vikram Sali speaking on this matter said, "Even if a person driving a car alone has many possibilities of exposure with the surroundings. By any means, he or she has the air conditioner on in the vehicle, it can be exposed to the air outside, the moment a door is opened or a window is rolled down, it could prove severe. Car owners are under the impression that they are safe inside their vehicles, but that is wrong, unless and until you follow the norms".
He further added, "A violator is first asked about the reason behind not wearing a mask. If they have a genuine reason, the cops are either providing them with surgical masks or asking them to get one. If the reason is found to be flimsy, they are being detained and booked for violating a government order."