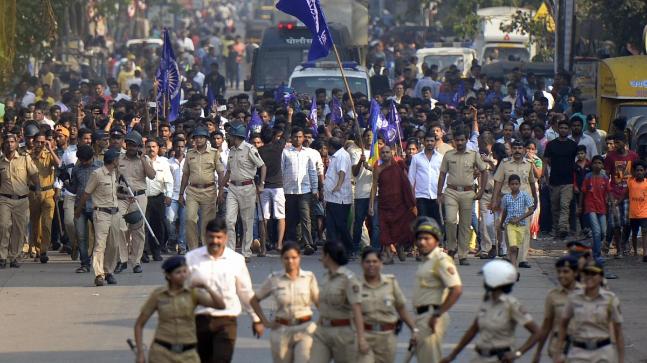 Nawab Malik, Maharashtra Cabinet Minister and NCP leader has made a statement on Bhima-Koregaon case. In a statement made by him on Monday, it is being learned that he feels that the violence was a pre-planned one. He stated that the incident was pre-planned and the masterminds behind the violence were Manohar Bhide and Milind Ekbote.
Malik added that the government at that time gave the culprits the required protection. He assured that a judicial inquiry is on and the reports will be out anytime. He also said that the government will be taking strict action against the culprits. Malik further added that the then government registered a fake case and wrong steps were taken by the Police department, under the orders of Devendra Fadnavis. He also stated that Sharad Pawar demanded formation of SIT to enquire the Elgaar Parishad Case; after the Maha Vikas Aghadi Government was formed.
Malik said that the Centre has handed over the case to NIA due to the fear of getting exposed. The state has a right to further carry out an investigation into the matter and the state agency will investigate Elgaar Parishad Case. An application was filed before the Judicial Inquiry Commission (JIC) of Bhima-Koregaon to summon the Nationalist Congress Party Chief Sharad Pawar into this particular matter and was followed by this.
The Bhima-Koregaon case happened on 1st Jan, 2018 during the 200th anniversary celebrations of Bhima-Koregaon battle. Many people were injured when the violence erupted and one death was reported in the incident.