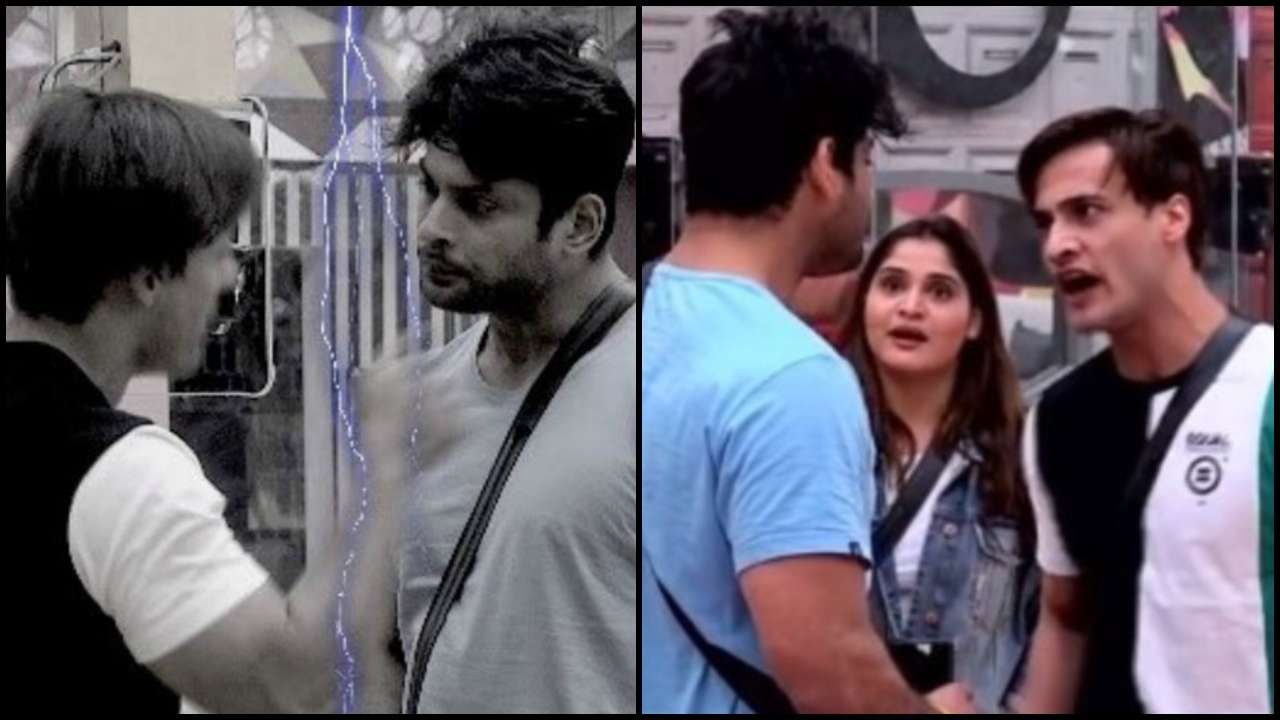 Big Boss 13 has shown several twists and turns in the relationships, out of which, the current one is Siddharth and Asim's friendship. Recent days haves shown the nearing end of friendship of one of the closest friends of Bigg Boss i.e. Asim & Siddharth Shukla. The show has witnessed the strong bonding of the two. However, after a failed task, they have now separated their ways. They have been the loggerheads during a fight that lit up during task performance.
When all the inmates were performing a task, suddenly a fight occurred between them over some things. The duo had tried to explain their parts and views to each other but, all went in vain as none of them were ready to listen to each other. Siddharth Shukla felt sad and disheartened as Asim kept blaming Shukla for not performing well and doing everything, deliberately. Owing to this, he was resisting others who were indulged in the tunnel task.
Later, Asim was seen shooting comments over Shukla relative to his relationship and soon an intense fight was evoked between the two, after a while. Later, the upcoming episodes even showed Asim trying to convey Shukla that he was not listening to others instead of his group's person.
Siddharth Shukla also raised questions about his duty and later it turned into an ugly fight between Shukla & Asim. The heated arguments of the duo later end as Shukla pushes Asim and leave the place. Asim become quite aggressive over this and then after this spat decides to play alone as he is no more interested in playing with groups.
However, good news came in when they once again tried to patch things up and Siddharth accepted Asim's friendship, hugging him tight and reviving their brother hood.