Entertainment
Bigg Boss 13: Netizens Slam Shefali Bagga Demanding to be the "Queen" of the house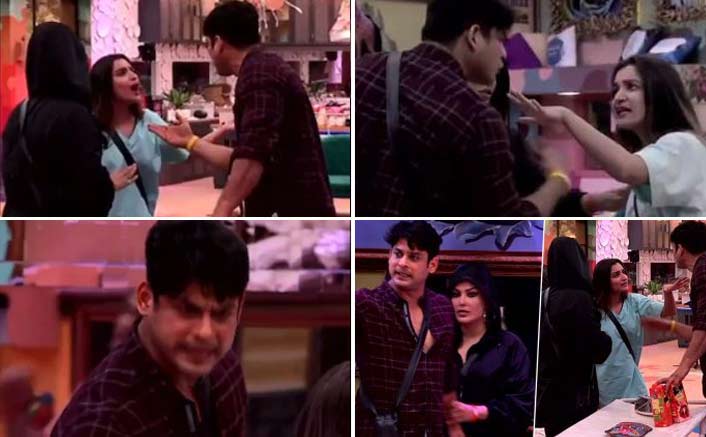 The latest episode of Bigg Boss season 13 continued with the luxury task taking place between the contestants but, through roles reversal. The task however, was won by Paras, Shefali, Devoleena, Daljit, and Shehnaz.
Later, as per Bigg Boss's direction, the winner team had to nominate a female contestant's name for "Queen" of the house position. The housemates willingly nominated Devoleena's name but, as a reaction to this Shefali Bagga went hopelessly against the choice. Shefali nominates herself for the position and kept trying to convince everyone telling that she performed the task very well without giving up.

Later, Bigg Boss asked the contestants to finalize a name for this position but, Shefali mentioned her unhappiness on the choice of Devoleena's name. She even said that she thinks she is incapable of the tag. Finally, Bigg Boss had to abort the task mentioning there will be no Queen of the house for this week.
With such a decision coming up, the housemates couldn't keep calm and lost their at Shefali and started calling her selfish. Devoleena even started crying and Rashami tried to calm her down.
With such nasty in-house drama, Twitterati also sounded quite angry on Shefali for her mean behaviour towards her team. This is not the first time, she has been doing this, even during the previous task, and she did the same with Arti Singh. Several comments were posted, right from comparing Shefali to Priyanka Jagga and calling her a despo woman, Shefali has kept on receiving a lot of flak from the viewers.
Here are a few comments to check out–
#ShefaliBagga is nominated ilsiye she is going nuts. Almost like Jagga. Annoying woman. She picks up unnecessary fights.

Koena is right. She's been doing it repeatedly. She calls Koena 'aunty'. Khud kya hai? Despo woman.#BB13 #BiggBoss

— MB (@MithiMirchi10) October 3, 2019
Everything about #ShefaliBagga is wrong.

From her behaviour to her strategies.

I mean,she has made so many enemies within 4 days & she was actually threatening them to make her the QUEEN.

We'll see another Jagga like exit this season.#BB13 #BiggBoss13

— Follow Krutika BB13♥️??‍♀️ (@RealKrutika) October 3, 2019