Nagpur Latest News
Death of 23 year old Harsh Mantri, Heavily mutilated body found on railway track near Hinganghat
When Harsh's father Santosh reached the office, he was very much surprised to hear that Harsh is not insid
Nagpur: Death of 23 year old Harsh Mantri, Whose heavily mutilated body was found on the railway track near Hinghanghat on Sunday remains a mystery as the police of Chandrapur district is still groping in the dark. The deceased had at least Rs 1 lakh in cash. But only Rs 12,000 has been recovered from them. A family living in Wadi was planning to celebrate Harsh birthday on 21st October.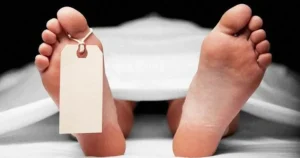 Harsh, the only son of his parents, had left home for the office of his family-owned business in the Khobragade compound of the wadi. When Harsh's father Santosh reached the office, he was very much surprised to hear that Harsh is not inside.
Santosh has said that Harsh could not be contacted due to the phone being switched off. The time my wife called Harsh, the phone rang and was switched off at the same time. And then soon we got a message about his death, at which point someone picked up a diary from his pocket to call my nephew. Because his number was also written in that diary.
Harsh father Santosh has claimed that his son Harsh had no enemies. Santosh has also said that my son would have reached the office soon. After the lunch break, he got back to work once again. In the evening he would go back home with my elder daughter.
Santosh said, "Having dropped out of studies 2 years ago, I don't know at all whether he has maintained a friendly kind of relationship with anyone outside our family and friends," said Santosh. Harsh was seen by an acquaintance at Wadi Naka.
Unrecognizable body and face
A relative has also said that the face and the body are yet to be identified. "I recognized Harsh by looking at Harsh shoes," he said. The relative has also said that Harsh was a happy and cheerful person to end his entire life. The family members have also denied any financial stress or hurdles.
Santosh has also claimed that his son Harsh does not have any kind of two wheeler. "Whenever he used to travel on business. So it used to be only in family owned cars. Harsh never even went by train," he said.
According to the police, Harsh boarded a Rajdhani Express from Nagpur station to Bangalore. Harsh body was apparently completely crushed by the Tamil Nadu Express. Senior Inspector of Warora Police Station named Dilip Khobragade He has said that, "We have not scanned any CCTV images so far and are currently working on clues and theories."
Dilip Khobragade said that the police has just asked for all the call details of Harsh. "The most likely possibility is that Harsh may have been pushed down by the moving train or Harsh may have jumped. There is absolutely no chance that he was dead and the body was kept on the track," he said.
Sources at Nagpur railway station have said that there was no picture of Harsh in the CCTV footage between 9 am and 11 am.
Also Read: Administration of GMCH Nagpur has started action against the agents of private diagnostic labs